DECEMBER
2005
1 - Woody Allen's Birthday
6 - St. Nicholas' Day
7 - 25th Anniversary of John Lennon's Death
10 - Human Rights Day
16 - Boston Tea Party
17 - Wright Bros. Day
31 - Lisbon Dakar Rally
31 - New Year's Eve
Gentlemen, start your engines
Lisbon - Dakar 2006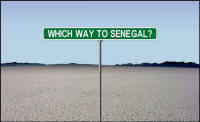 This year the Dakar Rally starts in Lisbon. To find out more about this event, click on the photo.

Check out this satellite view of the earth - it's awesome!!!

to my ESL/EFL class homepage!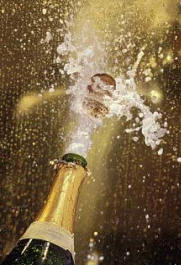 HAPPY NEW YEAR
2006
Champagne is a necessary to ring in the new year . Find out why.